We strongly believe that every mother wants the best for her babies, of which they really deserve.
We produce products for everyone's comfort. And that is the reason we work tirelessly to innovate our Products. Our Austrian team of specialists have dedicated their knowhow and technology to create the best possible product to date.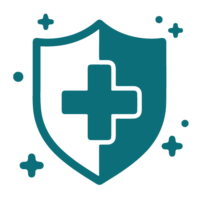 All raw materials used during the manufacture of diapers and anion sanitary pads for Soloria Protective Loving & Care, pass tests in the accredited laboratories in terms of hygienic safety, provided by the technical regulations of the Customs Union, and met all the sanitary rules and regulations for these products.
Mission
Our mission is to manufacture modern, safe and high quality disposable hygienic products at a very affordable price. Due to the needs and importance of these products, our aim is to make our products available to every parent, irrespective of their income, to promote our products in all regions of Europe, Africa and Asia.

ETC GmbH
Linzerstrasse 139-141, 3003 Gablitz
Austria 
info@soloria-plc.com
UID: ATU 69026804
IBAN: AT30 4300 0404 9889 1007
BIC: VBOEATWWXXX
CEO & Founder
Soloria Sascha